"She complains about school - but I love how she comes here with a happy heart!"
~Michelle - Mom of 3rd Grader - Claremont, CA

"I've been looking forward to coming here all day. I've been practicing at work; let's get going - I want to learn!"
~James - Age 39 - Alta Loma, CA


Specializing in teaching spelling and reading
to dyslexics and non-dyslexics of all ages.

Masters Level Certified Barton Reading and Spelling System Tutor



Trained by Susan Barton



18 Years as an Elementary School Teacher



California State Teaching Credential



ACSI Teaching Credential



Member of International Dyslexia Association



Member of Academy of Orton-Gillingham Practitioners and Educators



Mom of a Dyslexic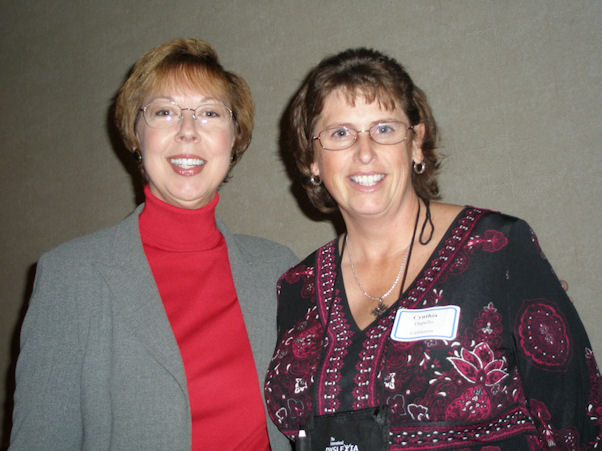 Cynthia Dapello (right) & Susan Barton (left) October 2010 at the
International Dyslexia Association Conference in Phoenix, AZ
©Trysor Designs 2017